Small Places has been expanding and diversifying the number and types of projects in which we are particpating and contributing. Each project and operation furthers our mission to improve health in communities throughout the Houston area. Find a project that meets your passions and interests to join us in building a culture of health in your community.
F
inca

T

res

R

obles

Finca Tres Robles is Houston's only private farm inside 610, just 3 miles from downtown. Located in el Segundo Barrio on Houston's East Side, we sustainably grow herbs, fruits and vegetables for individuals and families in the community. We are working to challenge the food system of the neighborhood and improve health outcomes of its residents to build community and keep money here in our immediate local, economy.
What Finca Tres Robles offers:
Our first farming project in Houston, Finca Tres Robles has grown significantly since its launch in 2014. We offer a wide variety of products and services that demonstrate the unique and diverse ways that agriculture can impact and integrate into a community to make it a better place to live. Come visit us to see why!
LBJ Hospital Community Farm
Lyndon B. Johnson Hospital has developed almost 1 acre on their hospital campus into a Community Farm to serve the surrounding Kashmere, Trinity, and Houston Gardens neighborhoods. Small Places is proud to be consulting with the Harris Health System in this innovative space, the first urban, public hospital in the nation with a farm dedicated to improving the health of their community.
What the Community Farm provides: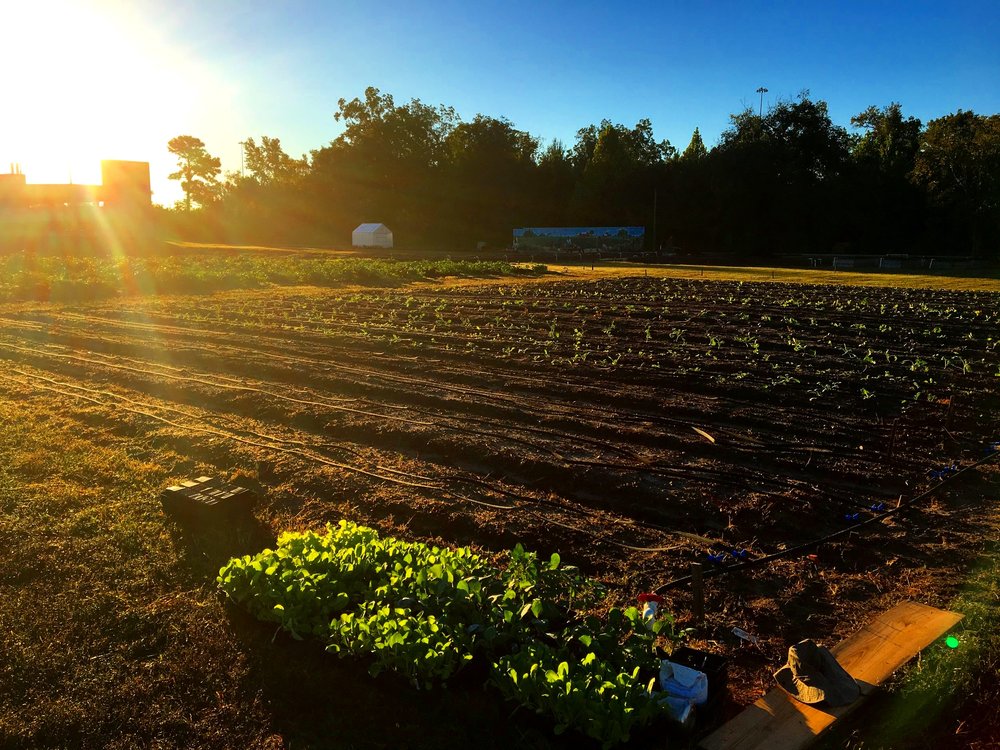 This unique project has just begun and could use your support as it expands its impact to their patients and in the surrounding neighborhoods. Please consider donating to the LBJ Hospital Community Farm to help it grow and flourish.
3 Oaks Farms
Our newest project, 3 Oaks Farms, focuses on the production of the moringa tree, an easy to use super food with one of the most nutrient-rich leaves of any plant, perfect for Houston's subtropical climate. By utilizing the sale of moringa products to enrich the diets of communities, we will continue to demonstrate that urban farming is an incredible tool to keep Houston residents healthy.
What 3 Oaks Farms provides:
The nutrient quality of a moringa leaf is only as good as the soil it's grown in. We are proud to offer moringa which is locally grown, hand-planted, and hand-picked on our farm using sustainable practices. We shade-dry the leaves onsite to ensure the nutrients remain intact. Taste the difference!